As every bride wants to look exceptional on her special day. Here you will get the stylish short bridal dresses. If you don't like long gown, here you will find Short dresses for your wedding.
1. Stylish Full Sleeved Bridal Dress by Rime Arodaky
This white colored dress looks very stylish and unique. It has full sleeves beautiful embroidery. It has bateau neck with full lace. Its back is slightly larger in length from the front. At the bottom, there is a complete lace-work.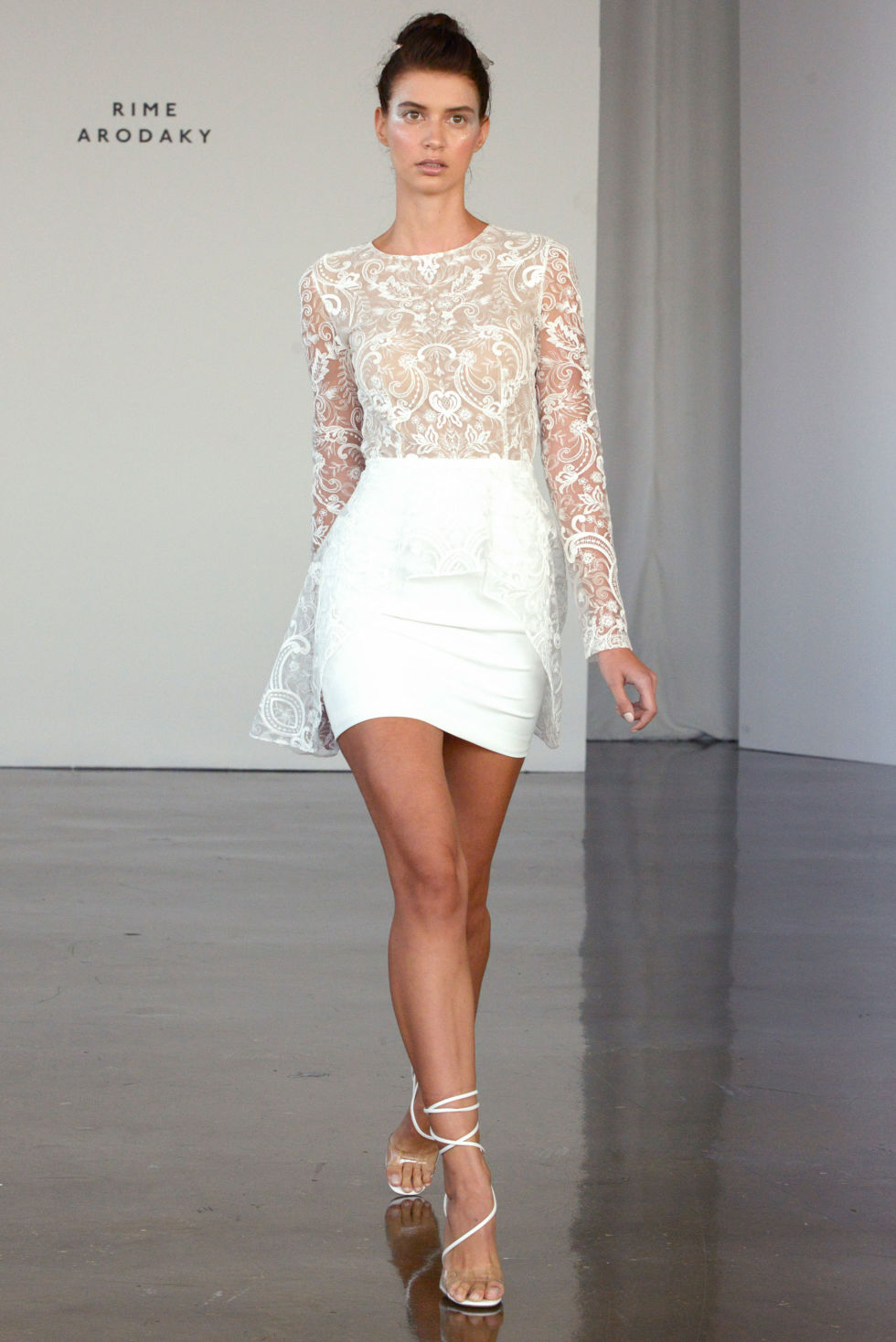 2. White Colored Mini Dress BY Mark Zunino
This simple white colored dress gives a very attractive look. It has half plain sleeves. While the upper portion of it looks very elegant, because it has floral embroidery. Its bottom has embroidery on one side.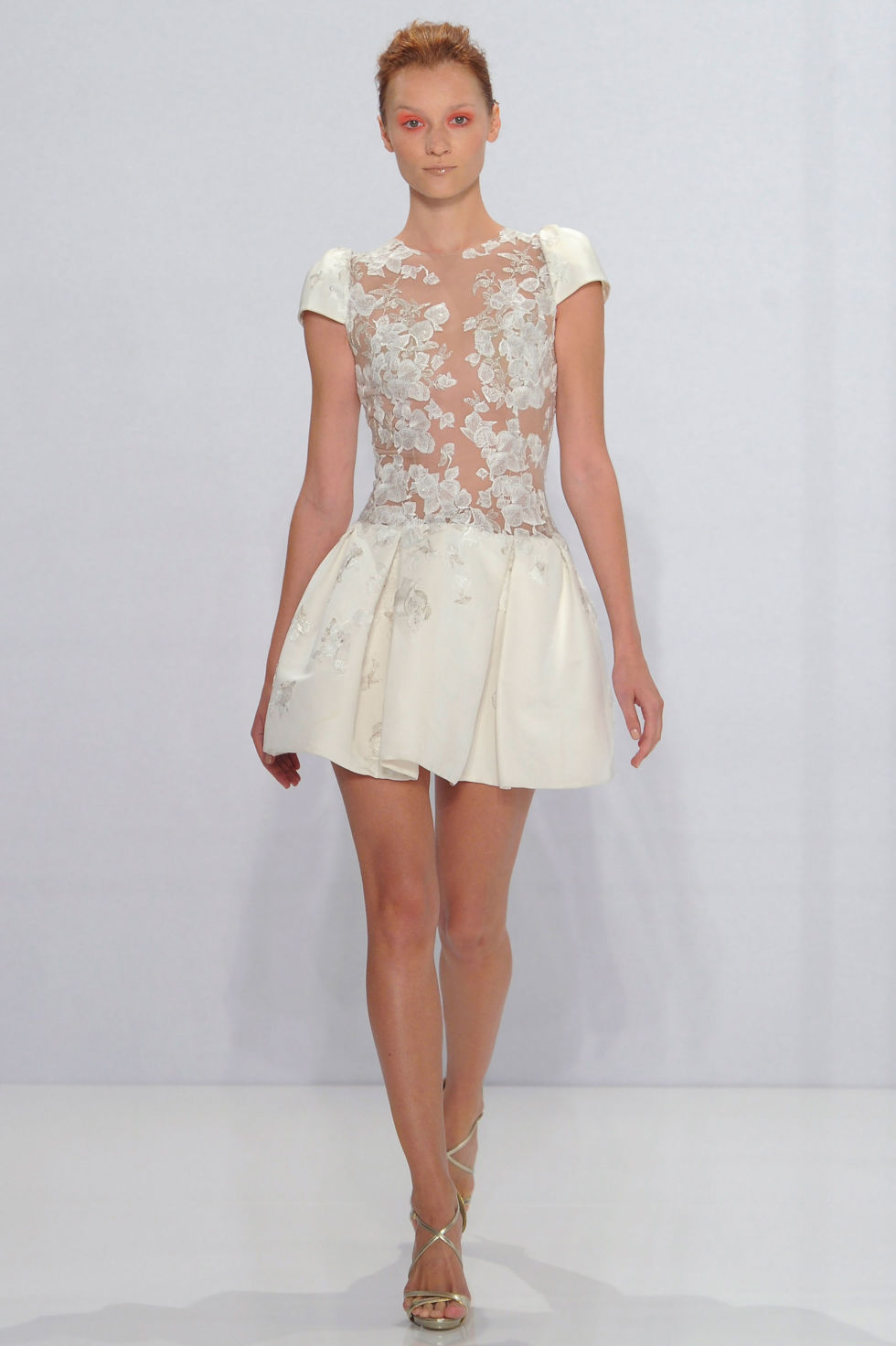 3. Romantic Sleeveless Short Dress by Yolan Cris
This dress will give you an exceptional look on your special day. Its back length is longer than its front. It has a sheer crew necked, with an elegant floral design along the neckline. It will look more trendy with high heels.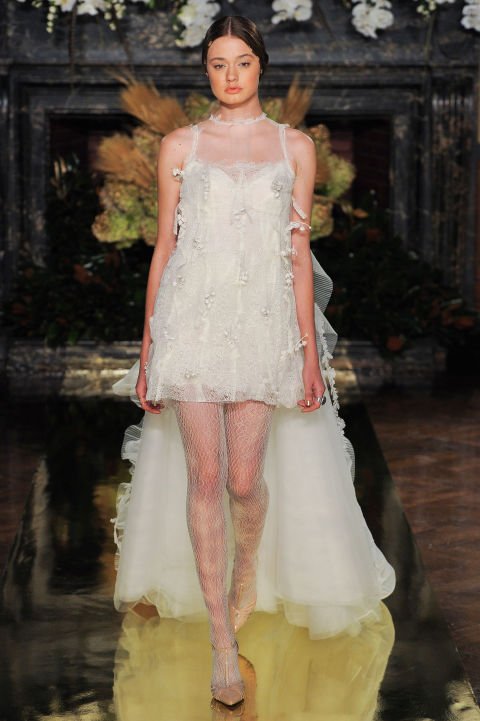 4. Beautiful Deep-V Dress by Inbal Dror
This over the knee dress looks very stylish. It looks like a short frock. It has straps on shoulders. It has low cut V-necked. It just looks dazzling and elegant! You can wear it to look trendy on your special day.
5. A-line Dress by Dennis Basso
This simple white colored frock is the right choice for your wedding. It is a strapless dress, so you can wear elegant jewelry with it to look stylish. It is below the knee dress, with proper lining. It has white colored embroidery at the top of the dress.
6. Stylish Above the Knee Dress by Naeem Khan
This sleeveless dress looks very beautiful. You can look exceptional on your wedding by wearing this stylish dress. It is above the knee dress and has a crew necked. You can wear it with thigh- high boots to look more stylish. It has a proper soft lining for your comfort.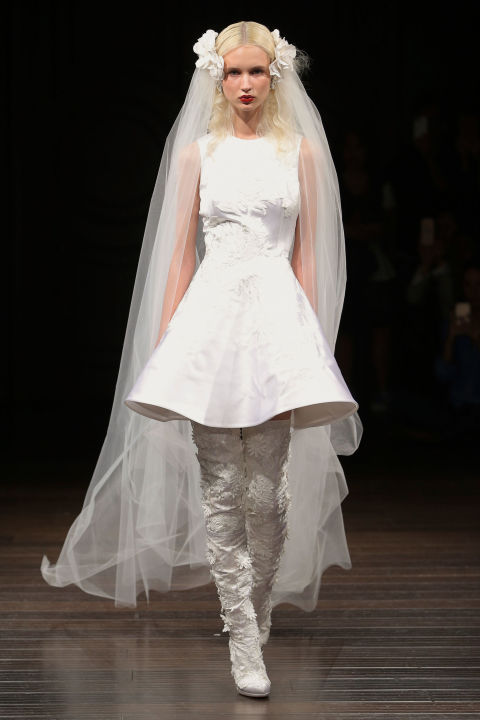 7. Beautiful Layered Gown by Marchesa
This white colored frock looks so stylish and elegant. It has transparent crew necked, while it has V-necked embroidery. It has half sleeves with embroidery. It has a unique style of layering. It's back layered are larger in length than its front layers. Its back has floor length with proper lining.