Everyone wants to look trendy and attractive. And your dress directly affects your look. Here I am discussing various stylish fancy coats that you can wear in the evening to look more versatile.
It is a ready to wear empire styled coat. Its black color makes it more unique and exceptional. This black velvet jacket has full sleeves. You can wear this jacket on any T- shirt black jeans to look more elegant.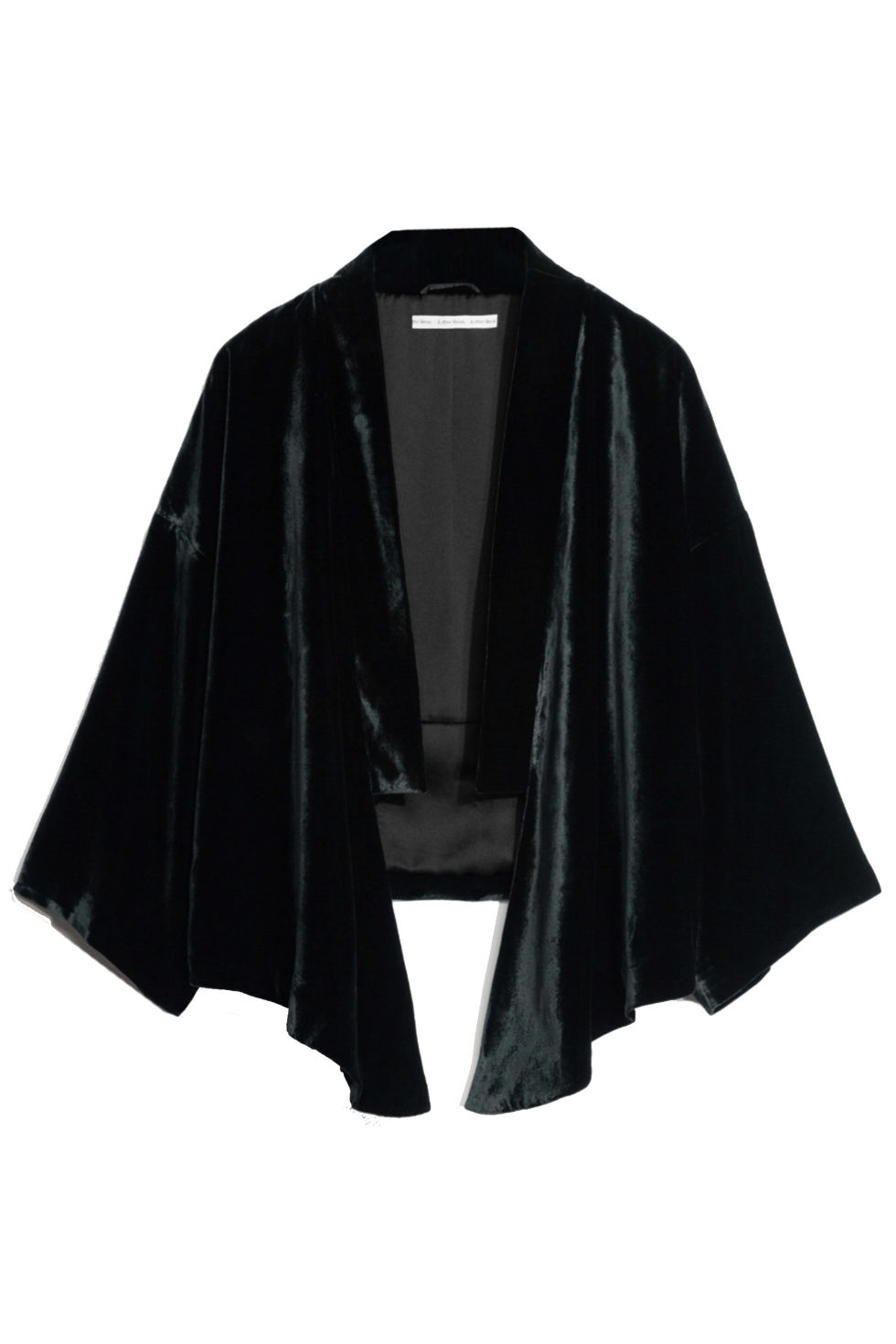 This coat is a Maxi styled coat and has full sleeves. It has light grayish color, so you can wear this dress in any gathering during day time. It is quite simple and elegant so you can wear it with any trouser. It has an open front, it's your choice either you can open it or tie it with waist ribbon.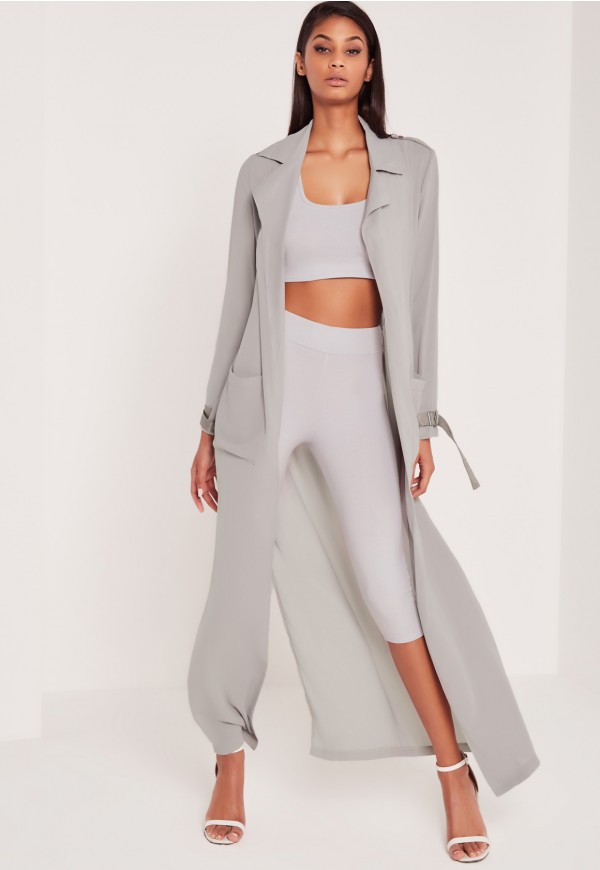 H&M Patterned Kimono is the black colored printed stylish coat. It is also available in different sizes. This long jacket has a removable belt, so you can either remove this ribbon or belt. You can wear this V-neck jacket with any jeans to look more classy.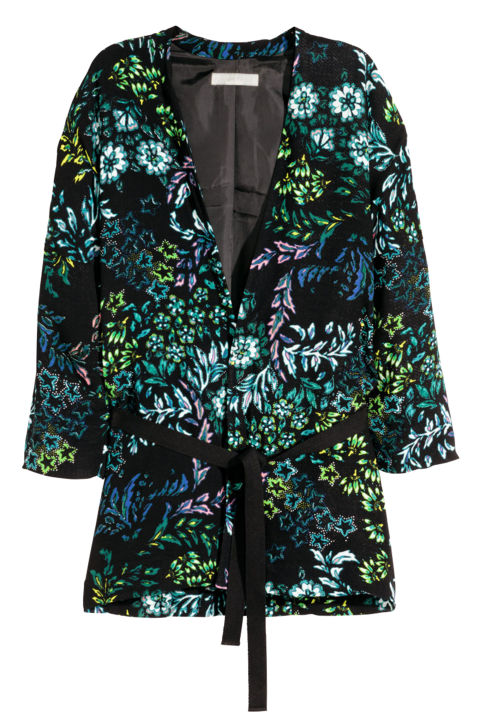 This long maxi styled coat has a red colored embroidery with gold. The fabric used in it is 100% soft viscose. You can wear it at night to look exceptional. It has full sleeves with the open front.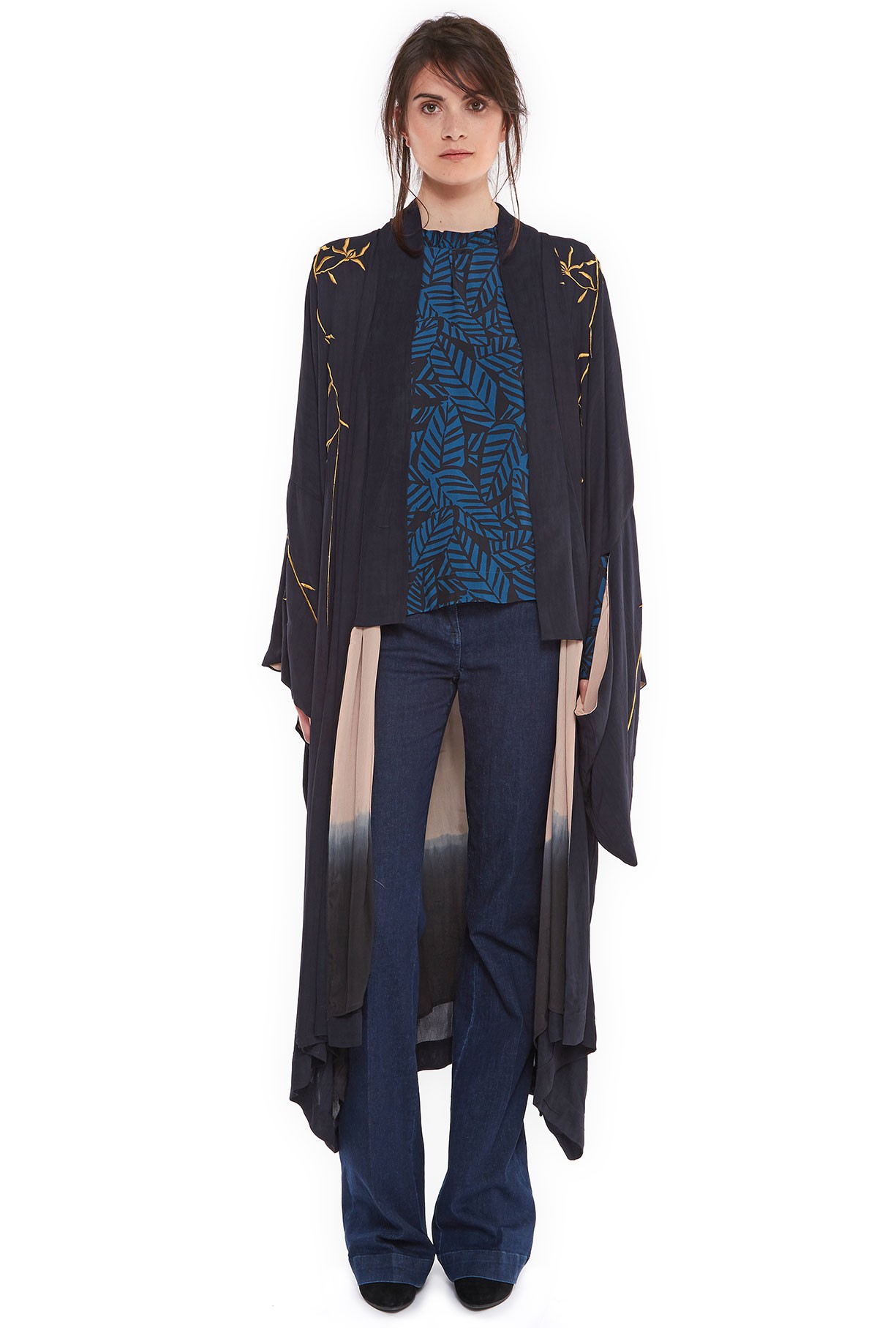 The Cocoon Coat is made of wool stuff. It looks like a sweater with full sleeves. The bottom of this sweater contains small jewels which make it more elegant. It has side pockets and for front opening, it has zip closing.
The fabric of this long coat is wool blended. You can wear it with the skirts and T-shirts. This leopard printed coat has long sleeves and side pockets. It has no buttons, but if you want to tie the coat it contains waist belt.
This fancy coat has various colors, which makes it unique and trendy. It has a red color collar at the neck. The fabric of it, is 100% silk. The light pink fur on the sleeves makes it more beautiful. You can wear it on different occasions or in any party gatherings.