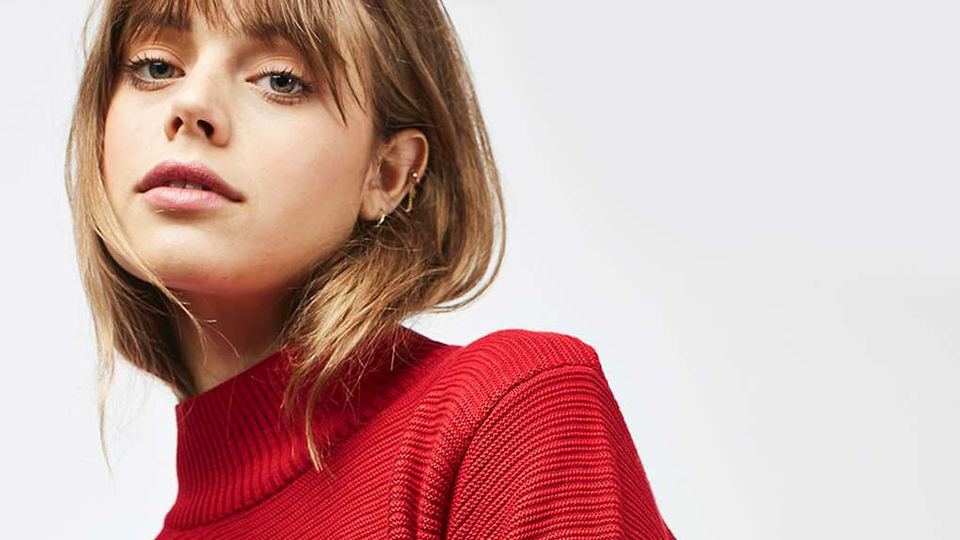 Our favorite British export after perhaps Idris Elba , Topshop is one of the surest bets for trend-driven clothes that actually tend to hold up for longer than a season or two. Because there's virtually no way to walk into one of the New York stores and not see ten pieces I want to buy right off the bat—and let's not even mention the bank-account killer that is their Oxford Street flagship in London—I find it's safer to peruse online and scope out the very best pieces you can't find anywhere else.
This time of year, the brand really hits their stride in the holiday-wear department, metallic pleated skirts (this season's festive-dressing MVP), fluffy faux-fur scarves, and velvet aplenty. For the more minimally-minded, there are also luxe-looking loungewear sets, slick leather mules (feel free to jeuge up with some glitter socks), and layerable duster coats in burgundy, blush, and black.
For a peek at the stand-out pieces on offer this winter, we combed through the thousands of pieces online right now and rounded up our favorites in the gallery below. Happy shopping!
Velvet Pleat Midi Skirt, $100; at Topshop add to cart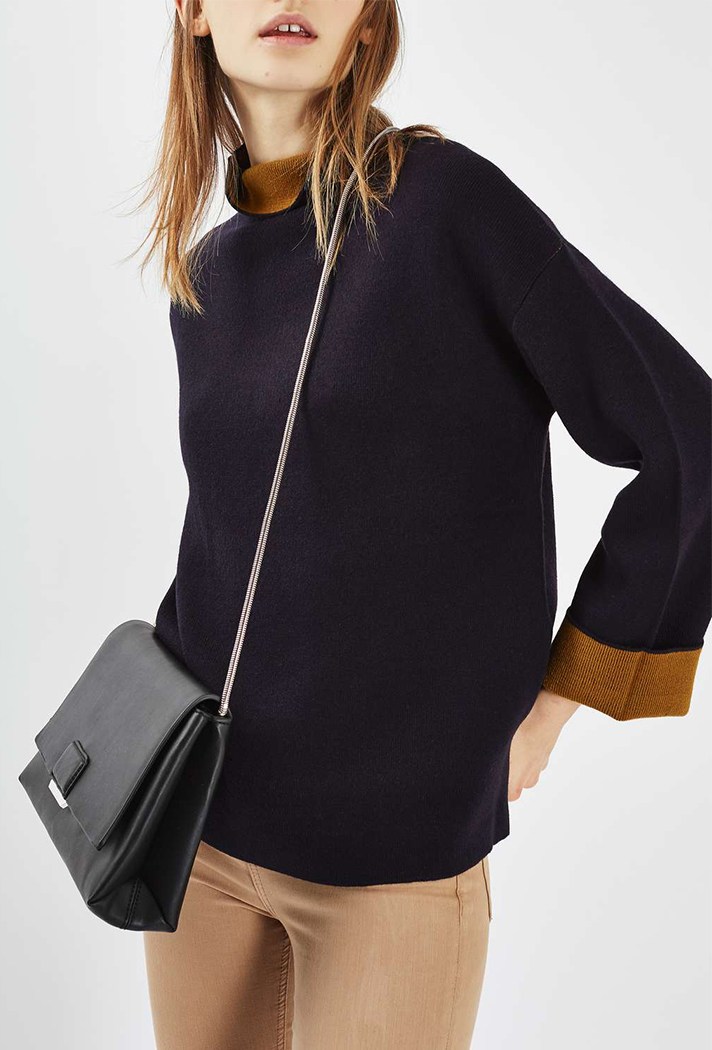 Clean Bar Shoulder Crossbody Bag, $48; at Topshop add to cart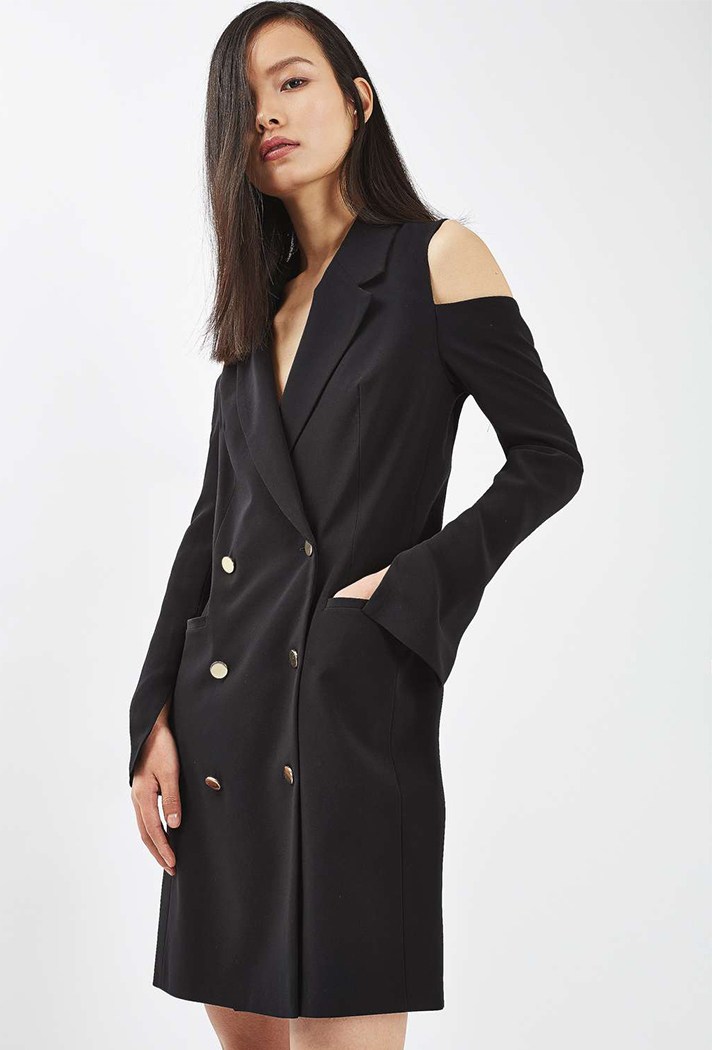 Cut-Out Blazer Dress, $125; at Topshop add to cart
Disco Hoop Earrings, $15; at Topshop add to cart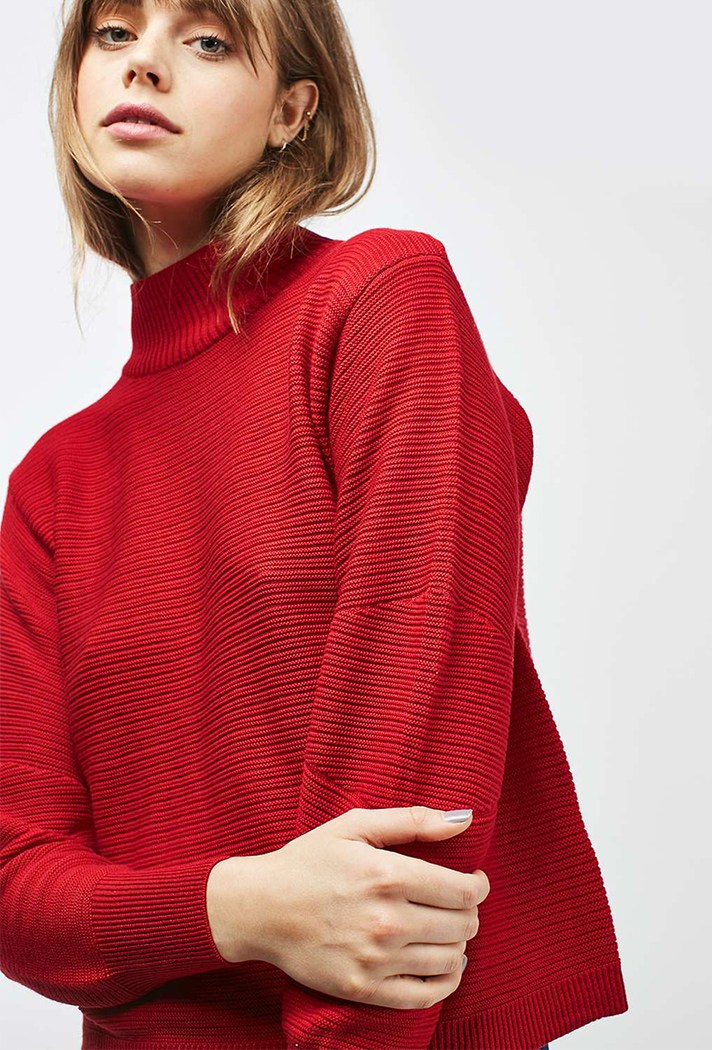 Cocoon Horizontal Jumper, $68; at Topshop add to cart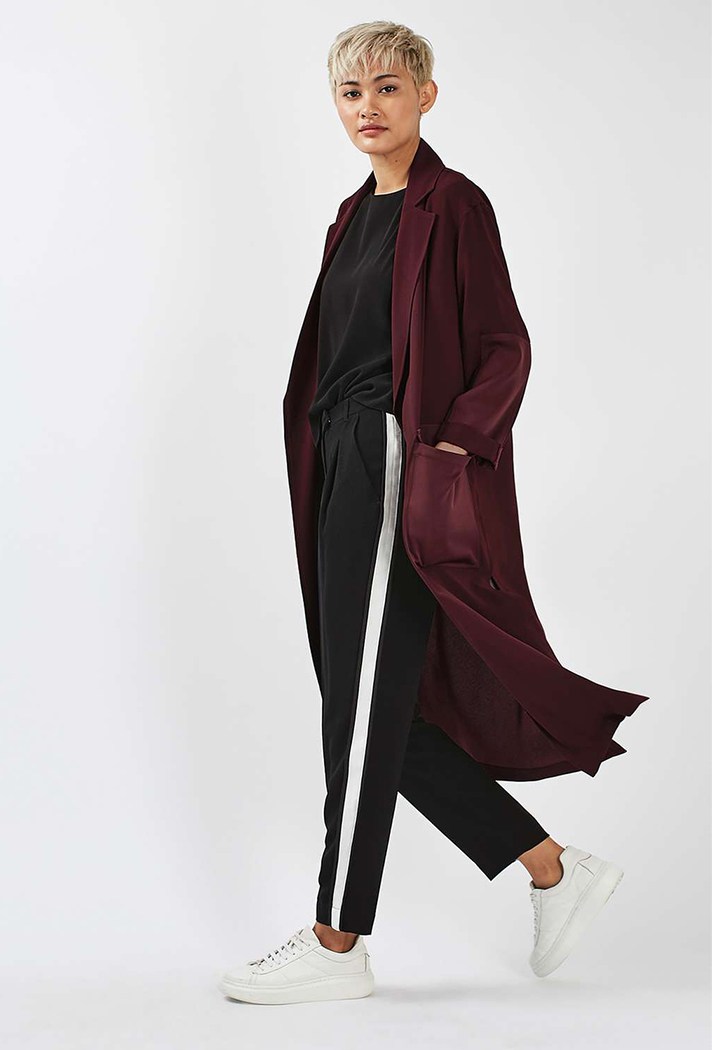 Contrast Panel Duster Coat, $135; at Topshop add to cart