One of my favorite pieces in my whole entire closet is a bright fuchsia coat that I bought at a vintage store in Paris my roommate at the time (we effectively shared a wardrobe, so if we both liked something, we'd just split the price down the middle—it wasn't a perfect plan, but it worked well enough). The coat is double-breasted, with shiny black buttons and a matching collar. It's not exactly warm enough for New York winters, and there are slices in the lining where we ripped out the gigantic shoulder pads it came with, but I insist on wearing it right through February. Why? Well, amid a sea of black and gray, plus the occasional Park-Avenue brown mink, it's nice to feel like a special flamingo—especially during the drudgery of a morning commute.
Pink coats—be they bubblegum-pink puffers, blush bombers, or Pepto-pink shearlings—are one of the best antidotes to winter doldrums. Even if you're otherwise sheathed head-to-toe in black (as I often am), when you put one on, your outfit is instantly energized. And sure, the traditional thinking is that coats should be purchased in dark, go-with-everything shades because they tend to be the "investment pieces" of the season, but since we (that is, internet-fluent millennials) are treating pale pink as the new neutral, that should logically extend to outerwear, don't you think?
Below, shop 21 pink coats that will give your wardrobe new life this season—plus get inspiration on how to wear them.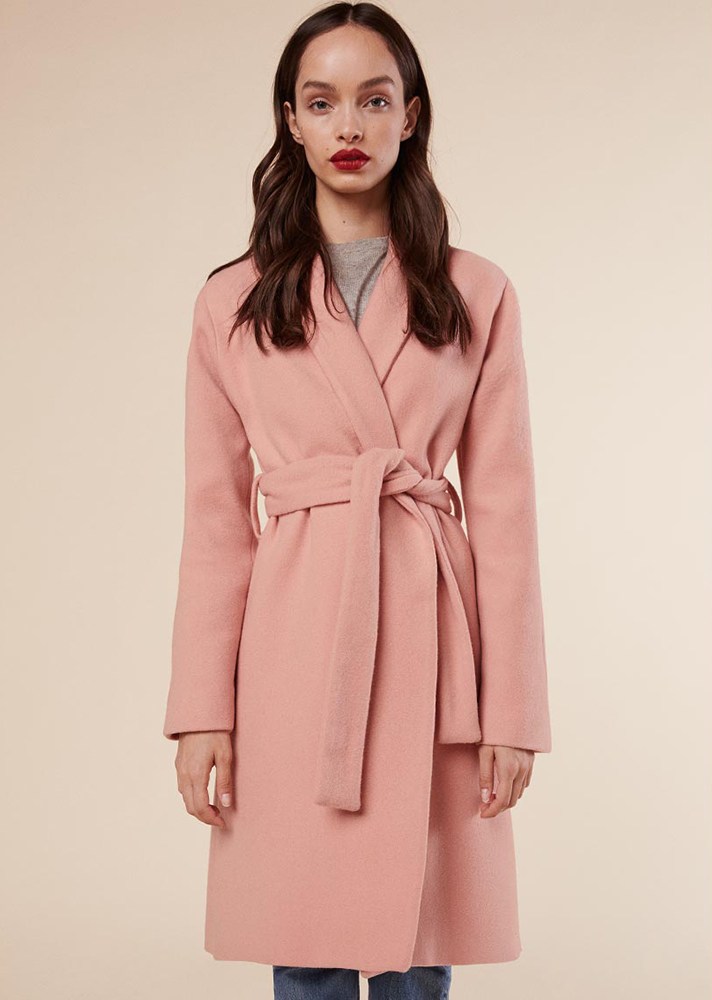 Sutton Coat, $268; at Reformation add to cart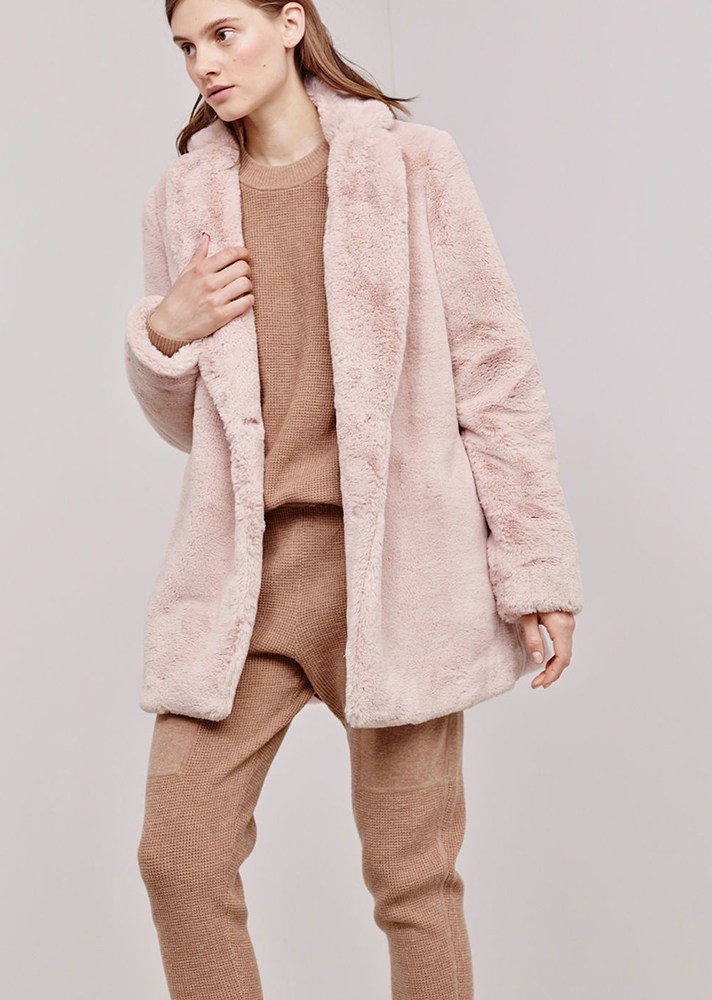 Faux Mink Coat, $795; at Thakoon add to cart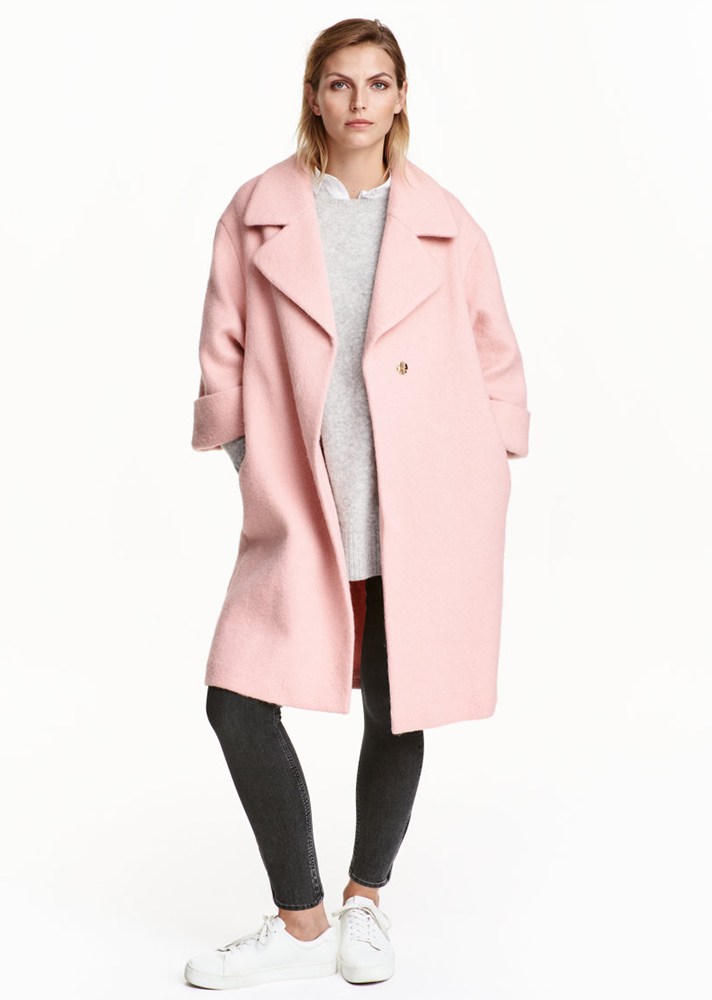 Wool-Blend Coat, $129; at H&M add to cart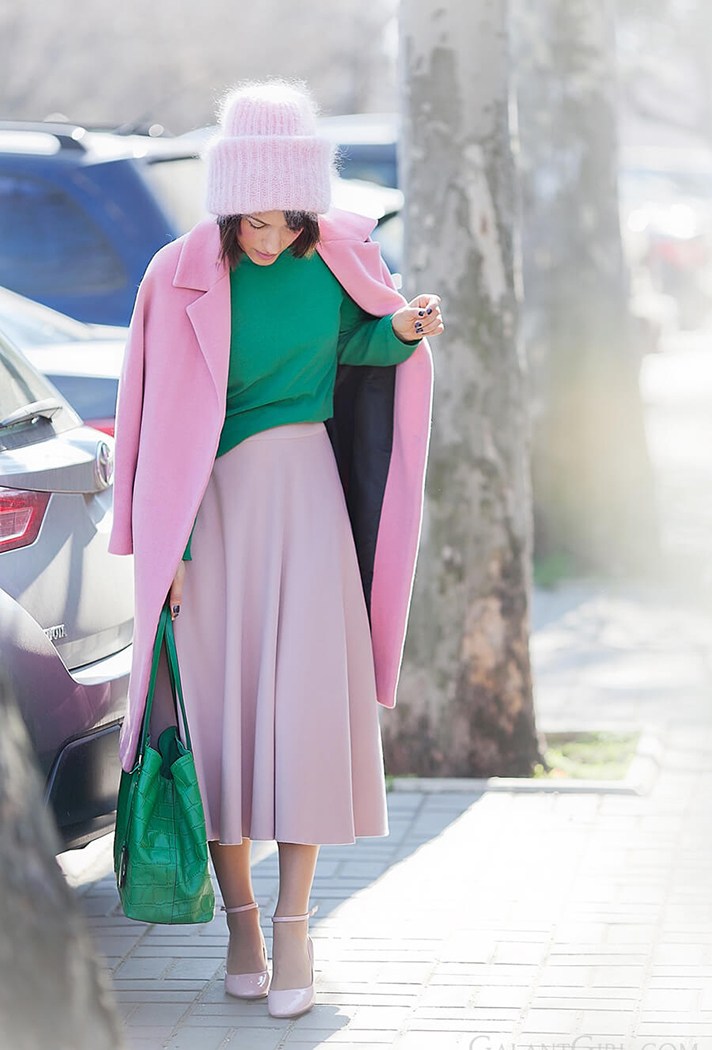 Photo: Galant Girl add to cart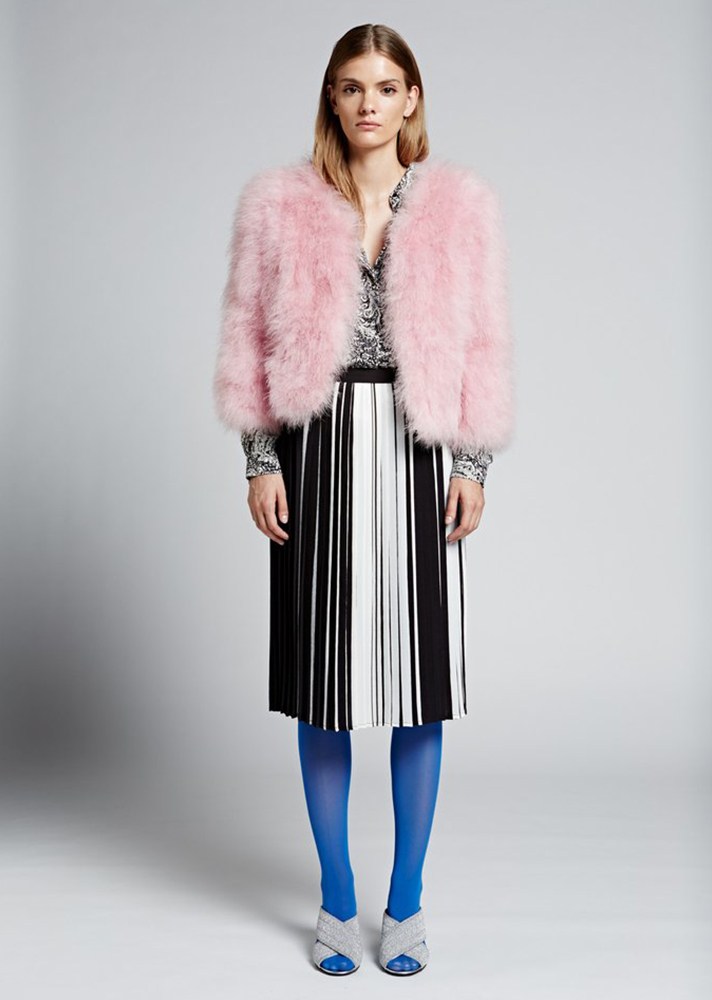 The Fifi Bolero, $395; at Jocelyn add to cart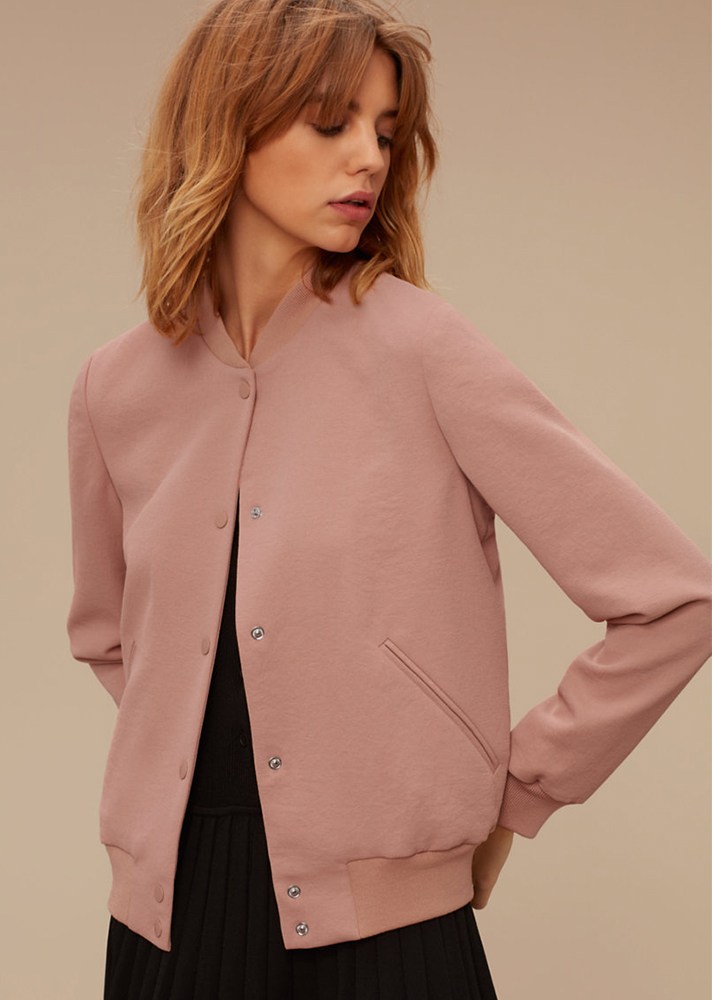 Wilfred Poussin Bomber, $198; at Aritzia add to cart